Finding The Top Spots For Cigar Smokers In Tampa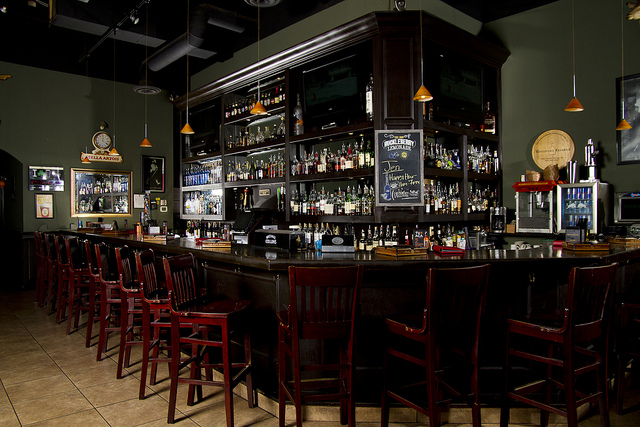 There's no question that Tampa offers an amazing array of draws for visitors and locals alike. From the beaches of neighboring St. Petersburg to the world famous cigar bars that are renown both in the city and out, Tampa offers an amazing array of option for visitors. Cigar fans in particular are often amazed at the sheer amount of high quality cigars and cigar-friendly establishments there are to choose from – all at reasonable prices that beat out the overpriced and over-inflated glitz and glamour of Miami.
While any cigar aficionado won't have a problem finding a place to enjoy their most recent hand rolled purchase, that doesn't mean that all places are created equal. Even in a city that is extremely friendly to cigar smokers like Tampa, some tobacco bars are simply going to be better than others. When you want to know the absolute best spots to enjoy a cigar, it's time to do your research so when the time comes you can relax with the perfect smoke around others who truly enjoy and appreciate the same.
You Can't Go Wrong In Ybor City
Ybor City, Tampa's version of Little Cuba, is an incredible place to visit and offers a wide array of options for cigar fans who love the idea of being able to enjoy a light rum drink while smoking a fresh cigar that was hand rolled just hours ago. Ybor City is home to a strong Cuban population, and along with salsa dancing and amazing food that culture also means high quality cigars.
There are many bars in the Ybor City district where you can actually watch the workers roll your cigars by hand before they go to the large walk-in humidors or even just getting handed the cigar that you can pay for (and usually get a light for) right at the bar.
One of the major names in Ybor City is the King Corona Cigar Cafe and Bar. This is a true old school mainstay with food, coffee house types of desserts, and a selection of cigars that is second to none. While every cigar bar in the region is going to have its locals and its favorites, King Corona is an absolute establishment in the Cuban community.
You have something for everyone at King Corona including craft beers, a full coffee house, and of course plenty of cigars in every style and taste to meet the needs of a varied customer base. This is where you will find locals who have been coming to the same table for three decades to play a game of dominoes or a bunch of young friends enjoying the newest craft beers with a fine smoke.
The King Corona is known as being tops for a reason, but don't let that stop you from enjoying the rest of Ybor City where there are many other options and hole in the wall places worth the checkout. If you tend to prefer Dominican style cigars over Cuban style then Tampa Sweethearts Cigar Company is a location you must stop at. This is another local favorite, and is a family owned and operated business catering to the local community and visitors who know how to appreciate a wonderful cigar with a full history behind it.
There Are Options Outside of Ybor
If your next trip to the Tampa area doesn't include a stop in Ybor City, don't worry: there are plenty of other options throughout Tampa. This is an entire city that embraces its cigar smokers!
At Channelside there is a great cigar bar simply called Lit. Channelside's Lit embraces a slightly more modern look and feel while keeping enough of the old Tampa feel to come across as very hip. This is a place where many young professionals love choosing between a craft beer or a nice bottle of wine, and then get a quality cigar to top off the perfect evening.
Kuba Cigars is on Davis Island, which is just a hop, skip, and jump away from visitors who are in the South Tampa or Hyde Park area of the city. This bar straight out offers an old-school smoking room where you can lounge with a drink and a fine cigar with several like minded people.
Tampa and sister city St. Petersburg are loaded with options when it comes to finding the perfect smoke. Whatever type of bar or cigar you prefer, there will literally be dozens upon dozens of options to choose from throughout the two cities. This creates the type of venue that has cigar fans wanting to visit the city over and over again, and makes it very understandable for cigar smokers who are happy just staying put.
When it comes to finding a great spot for cigar smokers, Tampa is a hard city to beat.
Photo Credit: Perry Wilson