Why Habano Cigar Wrappers Are The Best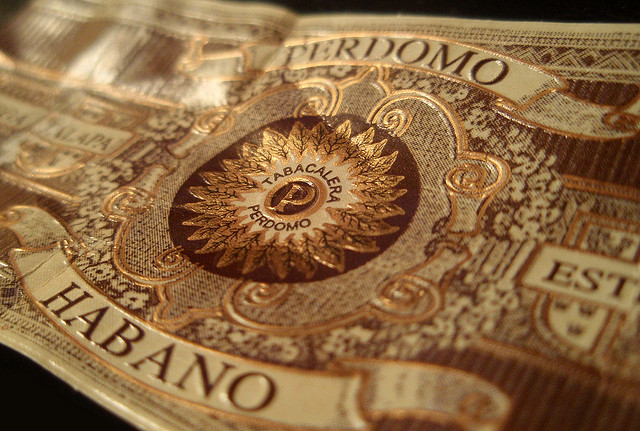 Wrappers can tell you a lot about cigars. Wrappers are not only differentiated by their color but also their flavor. If you love smoking you completely agree that wrappers play a significant role. You also know that not only the inside content is important but also what it is covered with.
There are different types of wrappers from different countries. They differ largely from the personalities they give one and are unique in their own way. There are cigar wrappers extremely aromatic and spicier enough while others have a hearty bark. Each wrapper is great depending on the smoker and what it adds to your smoking experience. There are cigar wrappers that are well cured, fermented and aged while others are not. Truth is, it all depends on a smoker.
You have perhaps had of Habano cigar wrappers, and if not then you will have an idea of what it is after reading this post. First off, Habano wrappers are hot and perhaps you are a fan of it yet you do not smoke. Habano wrappers are the most used by cigar producing countries in the World. Habano wrappers can be compared to a trip in Las Vegas. So the right question to ask is what are Habano wrappers?
Habano wrappers originate from Cuba. They grow from a Cuban seed which is closely related to Cuba's capital Havano. These wrappers are grown in Vuelta Abajo region of Cuba. Contrary to other cigar wrappers, Habano are darker in color. Normally, the color of a wrapper is highly related to the flavor a cigar smoke emits. Habano wrappers tend to be spicier and have a sweet smell. When smoking cigars with such wrappers, you will experience a cocoa, cedar, bread, intense spice and leather smell. This alone tells you that cigars with Habano wrappers are of high quality with a never ending flavor. You may enjoy such smell for about an hour.
Habano wrappers are grown in Nicaragua regions of Jalapa valley and Estelí: areas which are rich in fertile volcanic soil. Another factor that favors growth of Habano wrappers is the climate. Jalap soil produces natural and sweet tasting Habano leaves which are used on high-profile cigars. Due to its fame and good quality, Habano leaves have been cross bred to produce another best category of leaves. Some of the cross breeds include Habano Criollo, Habano Corojo and Habano Rosado.
Criollo is one of the original tobaccos used to make the best cigars. It has existed since late 1400s and continues to be used. Criollos are milder and contain features of pepper, with cocoa, bread, nuts, and cedar and are sweet. Its cross breed with Cuban seed is one of the best.
Corojo has existed since 1970. It was initially grown in Vuelta Abajo region of Cuba. It has spread and is currently grown in Jamastran in Honduras. Corojo is prone to diseases and mold that is why it's cross breed with Habano is highly considered. Like Habano leaves, Corojo are spicier, with notes of cocoa, pepper, earth and cedar. Cigars wrapped using Corojo leaves are usually full-bodied. Corojo leaves are darker red- brown and it is oily.
Habano wrappers are also grown in Ecuador. It is grown in the farms of Olivia Tobacco Company. This wrapper is mainly used for rolling premium cigars. In Ecuador, Habano may be grown under shade or directly on the sun. Like any other wrappers, it is cured, fermented and aged. Their leaves vary from size to scent. When grown well, you can confuse Ecuador Habano wrappers to been Nicaraguan.
Things about cigar wrappers
Cigar experts associate the veins of the leaves with quality. Wrappers may be grown under shade or sun. If grown under shade wrappers tend to be smoother and with smaller veins as they have not been exposed to sun. This means that they will be aged for one or two more years making them even more smooth and enjoyable.
Wrappers are grown under shade or sun. The main reason why wrappers are grown in shade is to keep their surface smooth and prevent vein from enlarging. Such cigars will then be aged to become even smoother. Wrappers grown in the sun tend to be thick with more veins and are darker in color. Sun grown wrappers tend to be sweeter than shade grown wrappers.
If you do not smoke, wrappers may not mean anything to you. For smokers it is different, a lot is associated with cigar wrappers. This begins from its taste, flavor and its origin. Habano wrappers are one of the best and are used to cover high quality Cuban cigars. It is very easy for a smoker to identify a wrapper from the scent it emits. He can differentiate the best from the ordinary wrapper by a single puff. If you are new to cigars, it could take time for you to identify wrappers. However, what is important is that you get your favorite cigar wrapper and that the inside contents are authentic.
Photo Credit: Mykl Roventine via Flickr.com